Gold Double Disk Necklace (Big+Small)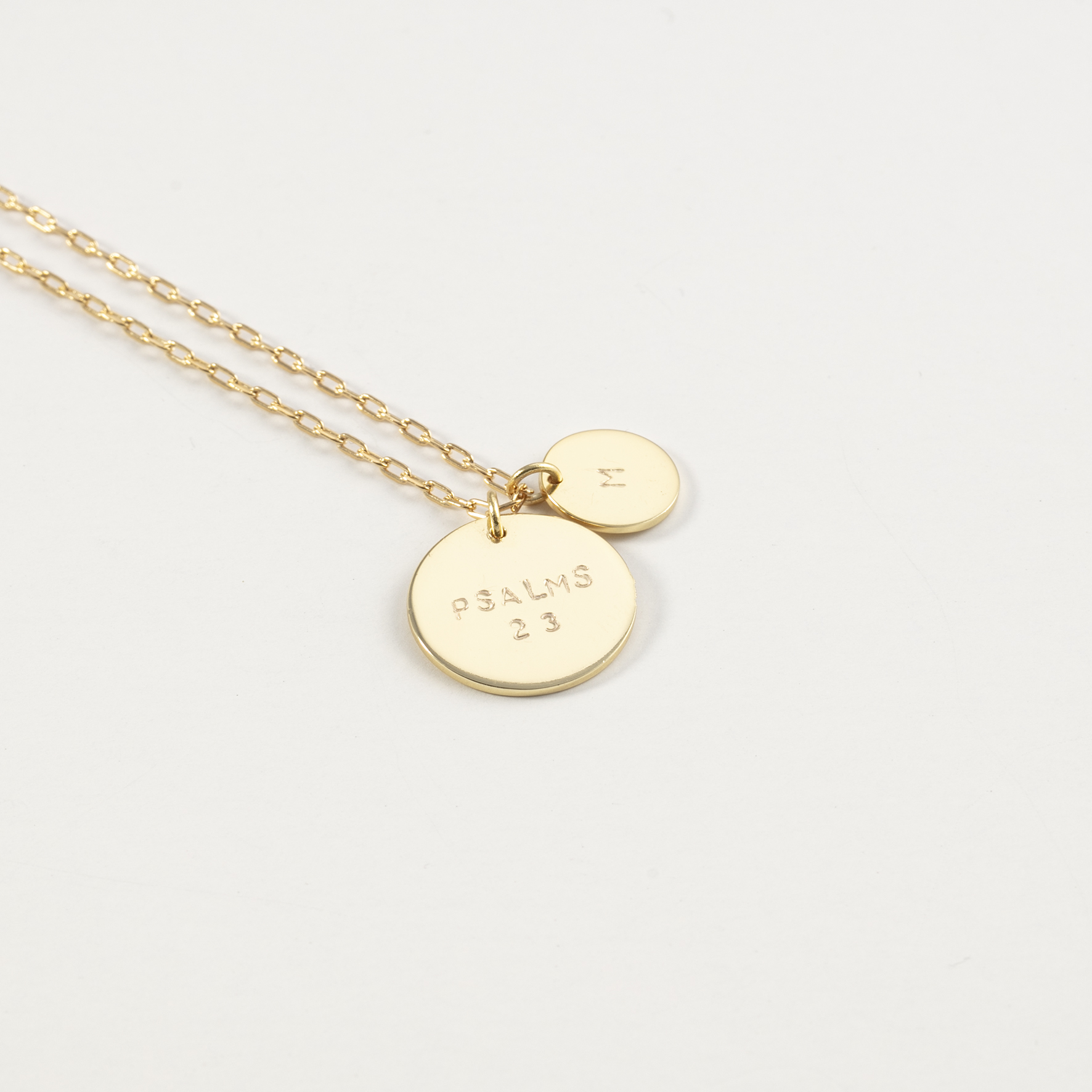 Gold Double Disk Necklace (Big+Small)
A pair of graceful disks personalizable to the special word God has put on your heart. Charmingly versatile for daily wear, with just enough eye-catching shine to reflect how special these precious words truly are.
THE DETAILS
Material: 18k Gold (18k gold-plated pendant with 18k gold-filled chain)

Pendant size: Big (16mm) + Small (9.5 mm)

Personalized scripture verse is delicately hand-stamped in an ALL UPPERCASE simple font

Every piece is handcrafted with joy in our NYC studio

Please see our shipping & production page for details on turnaround time
COLLECTION INSPIRATION
Heaven and earth will pass away, but my words will never pass away. -Matthew 24:35
Scripture— It's truth for all eternity, living and active, sharper than any double-edged sword; power over the darkness in your life, nourishment for your soul, instrument of transformation in your heart, expression of love and grace; the story of God and each one of us, the Greatest story words could ever tell. We are keeping it simple so your focus can be on His Words. Wear these precious words close and may they be a daily reminder of God's presence and His unchanging promises.